Paseo de Facultades, 3 46021 Valencia
About the school
Valencia is a city that will enchant you with its young, hip vibe and then pull you deep into Spanish with its history, tradition, pride and old world Spanish feel. Amazing street art juxtaposed with incredible ancient architecture give you a sense of the artistic side of this city; fields filled with fresh fruit and vegetables and horse-drawn carriages give you glimpses into Spain's past; saffron-bright paella and cool, sweet horchata teach you Spanish through taste. From the indescribable light in the afternoons, to its heart pounding festivals (la mascletà during las Fallas is something that can only be felt), to the captivating, Star-Wars-picturesque City of Arts and Sciences, Valencia is a place where you will learn Spanish through experience.
24 luminous and spacious classrooms.
Located in the university city across from a big garden.
Next to restaurants, recreational centers, coffee shops and university life.
5-minute walk from the beach.
Steps away from public transportation.
Download brochure
Courses
Our flexible programs start every Monday all year round and can be personalized to your interests and needs. You will be able to build your own perfect course by choosing when, where and how to study combing 32 destinations in 13 countries. You will also be able to personalize your accommodation by choosing from five different ways to feel at home, away from home.
Types of courses
Intensive Spanish 10, 20, 25
Super Intensive Spanish 30
Private classes
Internship Program
Gap Year
Spanish for 30+
Family Program
Winter Break
Flamenco or salsa
Exam preparation
DELE Exam preparation
SIELE Exam preparation
Business Spanish and Madrid Chamber of Commerce Exam Preparation
Group courses
International Summer Camps.
Customized Group Program.
Teachers
Our teachers have an average of 8 to 12 years of work experience teaching Spanish to non-native speakers of all levels of fluency. In addition to their experience, we carefully select our professors for their dedication and enthusiasm, visible in how they manage their interactive and conversation-based classes.
Accommodation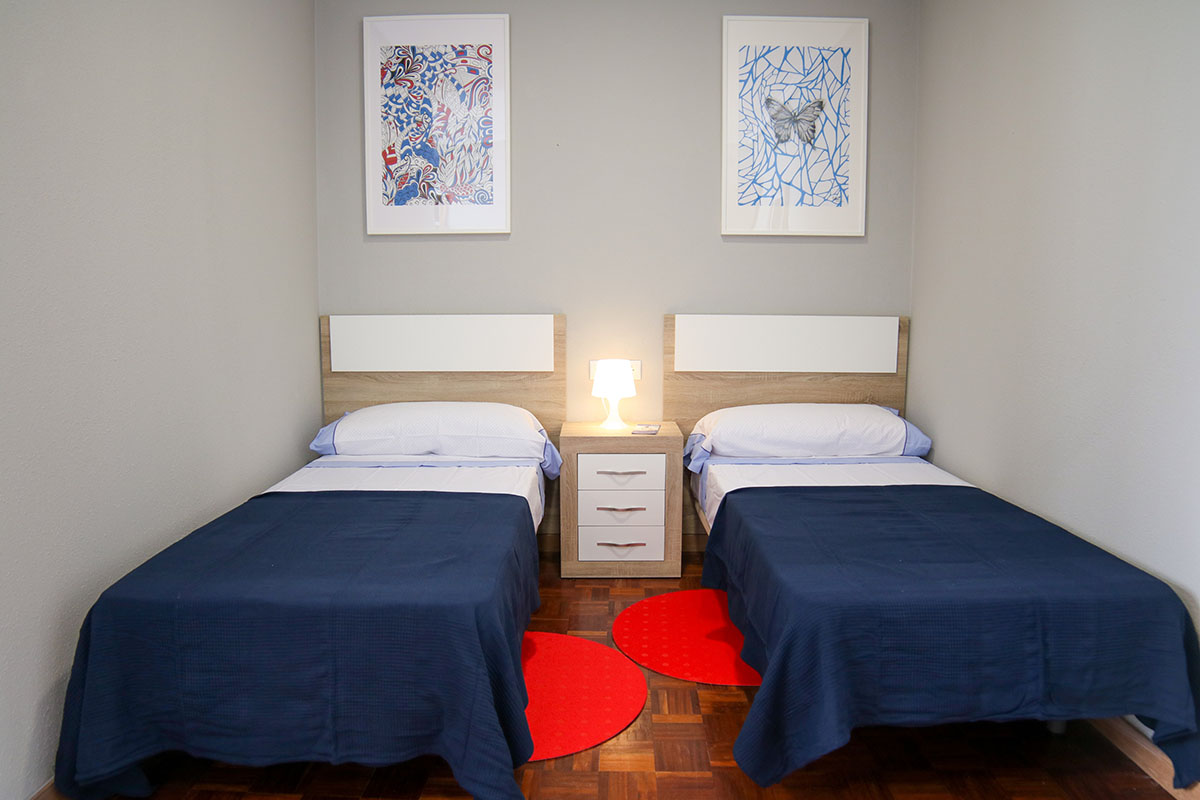 Host families.The best way to experience the ultimate cultural exchange is by living with one of our friendly and caring hosts in their private home. Gain great insight into the local culture, make friendships that will last a lifetime, get to know the local customs and pick up colloquial expressions with ease.
Residence.Everyone who has experienced it agrees: living at a student's residence will change your life. Stepping into the hallway to meet your friends, staying at home in good company, going out or having a serene place for some study time are some of the many perks of staying in a student residence.
Student apartments.Gain more independence by living in an Enforex shared apartment with fellow international students. All of our shared private apartments are centrally located, close to public transportation and near our schools. Choose between a single, doublé or triple room.
Apartments or hotel.If you are traveling with your family, friends or partner, or just wish to live by yourself, our private apartments located in the heart of each destination city are the perfect option for you. Fully furnished and centrally located, you will benefit from full privacy in order to feel at home away from home.
Activities
Ciudad de las Artes y las Ciencias
Bellas Artes Museum
Cathedral
Central Market
La Lonja
Las Fallas
Noche de San Juan
La Tomatina
Moros y Cristianos