C/ Barbacana, 15 Denia (Alicante) 03700
About the school
TLCdénia (1985) is a family run school whose core value is high quality. We are a family run school and therefore we offer a warm welcome to our students. Dénia is a charming and friendly city located on the Mediterranean coast between Alicante and Valencia with 20 km of coastline. Its privileged location, between the sea and the El Montgó Natural Park, its excellent climate, with an average of 18 degrees and its famous cuisine, make Dénia a unique place. At TLCdénia we provide an unbeatable Spanish learning environment. All the students want to come back!
The school is located in the historic center of the city, very close to the bus and train station, and only 10 to 15 minutes walk from the port and beaches. The classrooms are digitized and have interactive whiteboards to make the most of the classes.
Download brochure
Courses
TLCdenia makes the most of the charm of its destination, Denia to offer a great experience to its students. It offers intensive Spanish programs (for children, families, young people and adults) combining them with activities carried out in the sea and in the mountains, both cultural and gastronomic.
The intensive courses for adults from Monday to Friday allow TLCdénia students to progress with their Spanish very fast while they enjoy their vacations in an idyllic destination.
Types of courses
Intensive course 20: 4 daily lessons.
Intensive course 30: 6 daily lessons.
Intensive course 20 + 5: 4 group lessons + 1 private lesson per day
Business Spanish course 20 + 5: 4 daily lessons in a group + 1 private business lesson.
Spanish culture course 20 + 5: 4 daily lessons in group + 1 private culture lesson.
Workshops
Program of 'Study in family', parents and children (from 5 years) learn languages ​​with coordinated schedules. The parents take the intensive courses and the children have several options according to age (5-10 years Spanish + activities and 8-13 years Spanish + sailing course).
Summer Junior Program: (14-17 years). Denia is a safe destination for young people so the parents of the young people can relax during their stay. It is a full immersion into Spanish. Includes: Spanish course, accommodation: full board with host family with a double room. Transportation: from Alicante or Valencia airport. One excursion per week. Daily sports and leisure activities. Emergency telephone 24 hours. Medical and accident insurance.
These summer programs are also available to learn English.
Exam preparation
DELE exam preparation courses (10 or 20 lessons
Special courses
Private lessons: perfect for working in a personalized way focusing on the needs of the student.
Online classes: learn with TLCdénia from anywhere in the world. The teachers make the classes very dynamic.
Group courses
School groups: TLCdénia organizes language stays for school groups of schools and institutes that include Spanish classes, accommodation in Spanish families, daily activities and excursions.
Teachers
The teachers make the classes very dynamic. Go to   
http://tlcdeniaonline.com/
if you want to see the profiles of our teachers. All of our teachers are qualified professionals with years of experience in teaching Spanish to foreigners.
Accommodation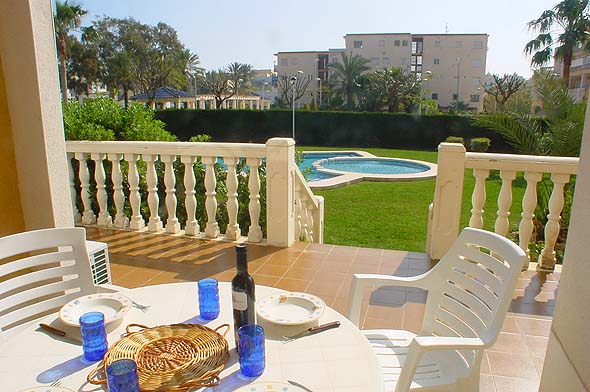 Private apartments in the city or on the beach: the school offers rentals of apartments in the city center (with all facilities near or next to the sea). It is an exclusive service for students during their period of learning at school.
Accommodation with a Spanish family: an ideal option to learn about the way of life of Spaniards, their customs, their gastronomy, their way of having fun and, in addition, they can practice Spanish outside of class hours. It has a large number of trustworthy and experienced families.
Shared apartment: accommodation is shared with other students (both Spanish and foreign). Ideal for practicing languages.
Activities
TLCdénia organizes extracurricular socio-cultural activities so that our students experience first-hand the Spanish customs and traditions, as well as our surroundings. Dénia offers immense possibilities to students. The city has characteristics that allow students to enjoy unforgettable days. In TLCdénia, the language is practiced both inside and outside the classroom, as Spanish and foreign students participate in activities together thus fostering an international environment. Some of our highlighted activities are:
Hiking: touring the Las Rotas promenade or the Montgó Natural Park.
Cultural visits: Dénia castle, museums and vineyards.
Sport: beach volleyball, water sports.
Gastronomy: gastronomic routes, tapas routes, wine tastings, visits to the fish market, paella workshop, etc.
Workshops: cinema, Spanish culture, local traditions, cuisine, etc.
Festivities: cultural workshops on the festivities, visit to the Fallas, outings to see the parades of parties, etc.
Salsa: salsa classes are very popular at TLCdénia.
Excursions: to other beautiful places such as Jávea, Calpe, Guadalest or Valencia.