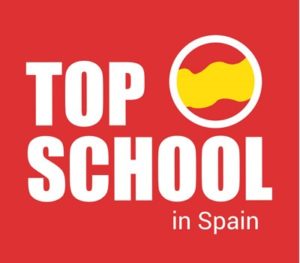 Guadassuar 6 bajo – 03202 Elche
About the school
Our Spanish school in Elche is accredited by the Instituto Cervantes and is a member of FEDELE (Spanish Federation of Associations of Schools of Spanish as a Foreign Language), which is a guarantee of quality for all students who wish to study Spanish at our school.
Our premises are modern and spacious and have state-of-the-art didactic technology. They have been designed with a view to maximising learning and communicative interaction in Spanish. We pride ourselves on the warm, friendly atmosphere we have created at the school that helps our students feel comfortable from the very first moment.
Our school is located in a pedestrian street where students can relax between classes or after them. Our ideal location places us right in front of the Miguel Hernández University of Elche, next to the Bus Station and just 5 minutes from the main Railway Station of the city. In addition, the historic city centre is just a 10-minute walk, which is a great advantage for all our students of Spanish as a foreign language.
On top of it, the school is very well connected by Elche's local bus network, which will enable all our students to travel to any corner of the city without effort and in just a few minutes.
Download brochure
Courses
Spanish courses for adults in Spain
Adults are given the opportunity to study Spanish in a variety of different ways, such as in groups or one-to-one clases, if what they seek is a more personalised method of learning. This option allows them to progress at a faster pace.
Types of courses
Intensive Spanish course 20 lessons
Top School's intensive course offers 20 lessons per week of Spanish as a foreign language, that will take place from Monday to Friday with a break of 15 minutes. The minimum length of the course is one week. This Spanish course has been designed in order to make students undersand, grammar, vocabulary, phonetics, etc., at the same time as they get know Spanish culture and traditions.
Intensive Spanish course 30 lessons
This Spanish course for overseas students in Spain consists of 6 lessons of Spanish per day with two 15-minute breaks. The minimum length of this course is one week. This course has been designed and structured to make students understand, grammar, vocabulary, phonetics, etc., at the same time as they develop their communication skills through a wide range of activities
Spanish courses for groups and schools in Spain
Are you currently planning your end-of-year school trip? This programme of 
school trips
 run by Top School is aimed at teachers and students who are trying to organise their school trip. Spain is an ideal destination for any type of school trip, as the weather is fantastic all year round, students can get to know another culture and sample some delicious food.
Work experience + Spanish course in Spain
Top School's Work Experience programme offers young people the opportunity to establish a first contact with the working world and learn how everyday in the working field that interest them the most (restaurants, hotels, shops, nurseries, etc.), participating in an unpaid internship programme that will allow them to practice what they have studied. Students begin their practice with an observation period, after which they will be given more responsibilities. A unique opportunity to develop new skills, take on responsibilities and to build your CV while choosing where to focus their future.
Exam preparation
DELE exam preparation Spanish course
The DELE (Diploma in Spanish as a Foreign Language) is an official certificate, issued by the Instituto Cervantes in the name of the Spanish Ministry of Education, which recognises competence and knowledge in Spanish. The Top School DELE course is a combination of our 30-lesson intensive course with preparation of the DELE Exam. 5 hours in total per day, with 4 hours of general Spanish plus 1 hour of exam preparation.
One-to-one Spanish lessons
The one-to-one classes we offer here at Top School are the best way to progress as much as possible during a short stay. These classes are tailored to suit the needs of each individual student by their teacher, who has 100% input into the design and planning of each class. The benefit of choosing this option is that the classes are completely flexible and personalised, adapted to to the individual needs of each student, taking into account their level of Spanish.
Special courses
Immersion in a Spanish high school + Spanish course
Top School offers a truly exciting programme for those teenagers who wish to spend up to 12 weeks learning Spanish in a Spanish secondary school with a homestay accommodation. Students will attend a school as observers, together with Spanish students. They will attend class during normal school hours, which is usually from 8 a.m. to 3 p.m. In the afternoons, these students will have a Spanish class at Top School. The main aim of the course is to provide the students with the necessary communicative tools in order to get on and make the most of their stay here in Spain.Thinking about the future, especially for your young ones at home, Top School has a summer programme for teenagers aged 15-18 during the months of July and August (minimum 2 weeks). It is a course designed so that these youngsters enjoy their summer while at the same time learn Spanish. The package includes 15 classes of Spanish per week combined with a host of activities and free time so that fun is ensured.
Spanish and English course in summer camp
Top School's international summer camp for juniors is the most fun way to enjoy the summer while learning Spanish or English. It's a camp aimed at children aged between 8 and 15 years that takes place every summer in a resort located in Valverde, on the outskirts of Elche and just 15 minutes from Alicante.
Group courses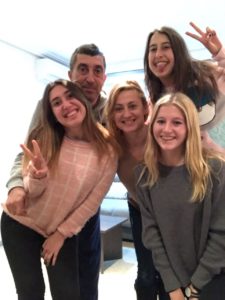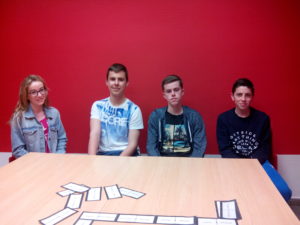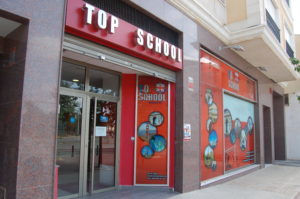 Teachers
The teaching staff at Top School are a group of dedicated professionals with all the necessary qualities to ensure a fantastic learning experience for our students:
Highly-qualified and experienced in teaching Spanish as a foreign language
Passionate about learning
Accredited
Enthusiastic, dedicated, skilled teachers
Responsible and committed to their work and students
Sensitive to the multi-cultural nature of the Top School classroom and its influence on the teaching-learning process
Able to turn abstract learning objectives into practical activities that are beneficial to students in real-life contexts
Flexible and willing to adapt course content to suit the needs of each student.
Able to design, structure and update course content taking into account the different ways of learning of students
Experts in using a variety of teaching material in the classroom
Accustomed to including audiovisual equipment in class, using motivating and challenging activities which only help to increase students' knowledge of the language
Experienced in planning courses that focus on written and oral expression and comprehension, through interaction with others
Fun, dynamic lessons aimed at stimulating student participation and their becoming independent learners, a key factor in successful language learning
Accommodation
At Top School, we firmly believe that the right accommodation is key to you making the most of your stay with us. We are able to offer various different accommodation options so that you choose the one that best suits your tastes and needs.
Family
A homestay with a Spanish host family is generally the preferred option amongst Top School students, since it is the best way to really feel immersed in the country and its language, not to mention its culture. Besides having the chance to speak Spanish on a daily basis with the family, students will enjoy gaining a deep understanding of what Spanish family life is truly like. All our host families are carefully-selected by our Accommodation Officer. Our Spanish school students which stay with a host family will be allowed to choose between full-board accommodation (breakfast, lunch and evening meal) or half-board (breakfast and evening meal). You will never be placed in accommodation with another student who speaks the same language. Unless you wish to share a room with a friend you are travelling with, you will be assigned a single room. In the unlikely event of not being satisfied with your host family, you will be moved to other accommodation with no additional charge. Should you wish to have your own, private bathroom, this can be arranged for a small, extra charge (depending on availability).
Accommodation in student residence in Spain
Staying in a residence is another one of our foreign students' preferred options. A fantastic location, spacious bedrooms, an amazing multicultural atmosphere and excellent service. The best way to meet young people and make new friends, while practising Spanish, with all the amenities. Hurry, as places are limited!
Activities
Afternoon activities in Elche
Visit to the Mustang shoe factory
Treasure hunt
Attend a football match of Elche C.F.
Real Madrid, Barça or the Spanish National Team.
Archaeological Museum + Huerto del Cura
Arab baths
Visit to the Salvador Artesano shoe factory
Palm Grove Museum
Municipal Museum of the Festa
Road Education Park
Water Sports (surfing, windsurfing, kitesurfing, sailing, body-boarding, kayaking, snorkeling)
Swimming pool
Clot de Galvany
Purchases
Half-day excursions in Alicante
Visit to the Alacant Ice Cream Factory
El Hondo Natural Park
Visit to the Nougat Museum in Jijona
Paintball Fight Club (Dolores)
Full day excursions in Spain
City of Arts and Sciences (Valencia)
Terra Mítica theme park (Benidorm)
Marine animals park Mundomar (Benidorm)
Terra Natura Zoo (Benidorm)
Benidorm and Guadalest
Alicante: MARQ and Santa Barbara Castle
Excursion to Murcia
Canelobre Caves (Busot) and Valor Chocolate Museum (Villajoyosa)
Villena (Bullring, Bullfighting Museum, Watchtower Castle, Museum of the Celebration, Sanctuary of Virtues)
Toy Factory and Museum (Ibi)
Naval Museum and Roman Amphitheater (Cartagena)
Tabarca Island
Aquópolis water park (Torrevieja)
Beach day in Arenales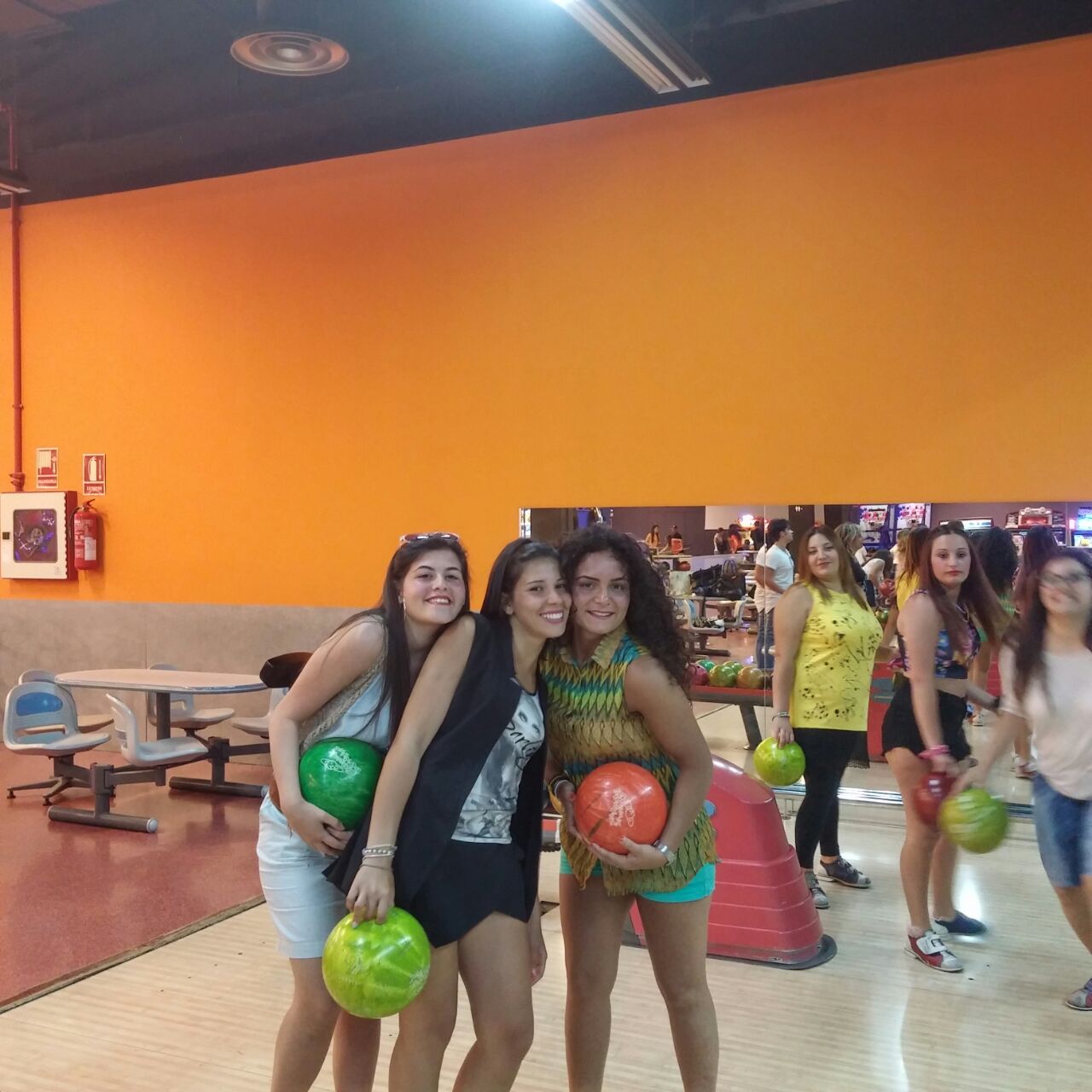 Normas
Modern premises adapted to students with disabilities, as established by the regulations dictated by the Spanish law.
Offices, staff room and individual attention classrooms for personalized tutoring and private counselling for those students in need.
Bright and spacious reception with snack, beverage and coffee vending machines where students can grab a quick snack before or after class.
Free internet access via Wi-Fi connection in all areas of our school.
Accommodation service.
Airport transfer service from/to the airport.
Social programme of cultural and leisure activities designed to complement our Spanish courses ensuring students keep practicing the language beyond the classroom.